Christ-pointing resources for families impacted by disability have never been more abundant than they are right now.
It used to be that parents raising children with disabilities were reliant solely on medical professionals and school systems to guide them in navigating the "new normal" facing their child and family. Gradually, there have become specialty certifications for attorneys, financial planners and other professionals equipping them for the unique issues impacting our families.
Despite the great value of all these varied resources, there was much less attention given to the personal and spiritual care of special needs parents and caregivers. Thankfully, that has been changing a lot in more recent years. There is a long and growing list of churches and faith-based organizations becoming equipped to serve with individuals and families impacted by disability. There are also more and more counsellors specializing in caregiver concerns with increasing number. Some are equipped to treat trauma and grief too.
Cultural and practical progress is being made. And there is still much to learn.
The church and our families stand to gain so much from growing collaboration. Jesus promises richness will flow out of limitations.
2 Corinthians 12:9
The Lord said to me, "My grace is sufficient for you, for my power is made perfect in weakness."
1 Corinthians 12:22 and 25
Some parts of the body that seem weakest and least important are actually the most necessary…This makes for harmony among the members, so that all the members care for each other."
Our families have important and legitimate needs for support. And, let's be honest, we are a complicated bunch! My family, probably like yours, can be hard to love sometimes.
The church faces some legitimate concerns and limitations when it comes to serving us. Time and again, churches, leaders, and congregations fall short.
"Our brokenness and vulnerability as humans is universal; how it manifests itself is variable," says Stephanie Hubach in her book Same Lake Different Boat about coming alongside people with disabilities. Stephanie adds, "Connecting to others in a condescending way is not an option. Intentionally associating with others because we can truly identify with their human condition is essential."
Allow me to suggest we need to forgive our churches for disappointing us, not write them off and go elsewhere. Or worse, go nowhere. We need to patiently and graciously persevere in educating others, including our leaders and church communities.
Have you ever wondered what your purpose or mission was in life now that disability seems to have derailed your dreams? Well, this is part of it right here. Part of your purpose is to help strengthen the church. The mission will feel impossible sometimes. We don't always get to like it. And if it was easily accomplished, God would have called us to something else. Just as your family needs you to embrace the mission of service in your home, God has great purposes for you and your family within the Church.
Jesus doesn't let the church off the hook though.
Stephanie Hubach challenges the church this way: "When we truly value the sanctity of human life, we recognize that it requires us to uphold and promote the image of God in each person—across the spectrum of life and in all the circumstances that life can bring…Disability ministry can be understood as a pro-life ministry in the fullest sense of the term."
For all the ways God stands ready to release His power through communities of belonging, mankind will always fall short of our expectations. Habit #8 of caregivers with robust support systems reminds us: Adopt low expectations of the world — and out-of-this-world expectations of God.
Our families and the church must fight the injustices together with the of the fruit of the spirit. Our power comes from love, joy, peace, patience, kindness, goodness, faithfulness, gentleness, and self-control (Galatians 5:22-23) that flow from the power of the Holy Spirit alive within us.
We cannot wait for the Church to perfectly meet our needs.
Let's embrace the right hand of God and BE the church.
Our stories matter and the work of the Holy Spirit is building powerhouses among us. While we're following Jesus into our families and the world, God is shining Light on the value of all kinds of lives.
God is transforming individuals
and shaping generations.
SHARE THE MESSAGE: Your story matters — follow Jesus in the world with it!

---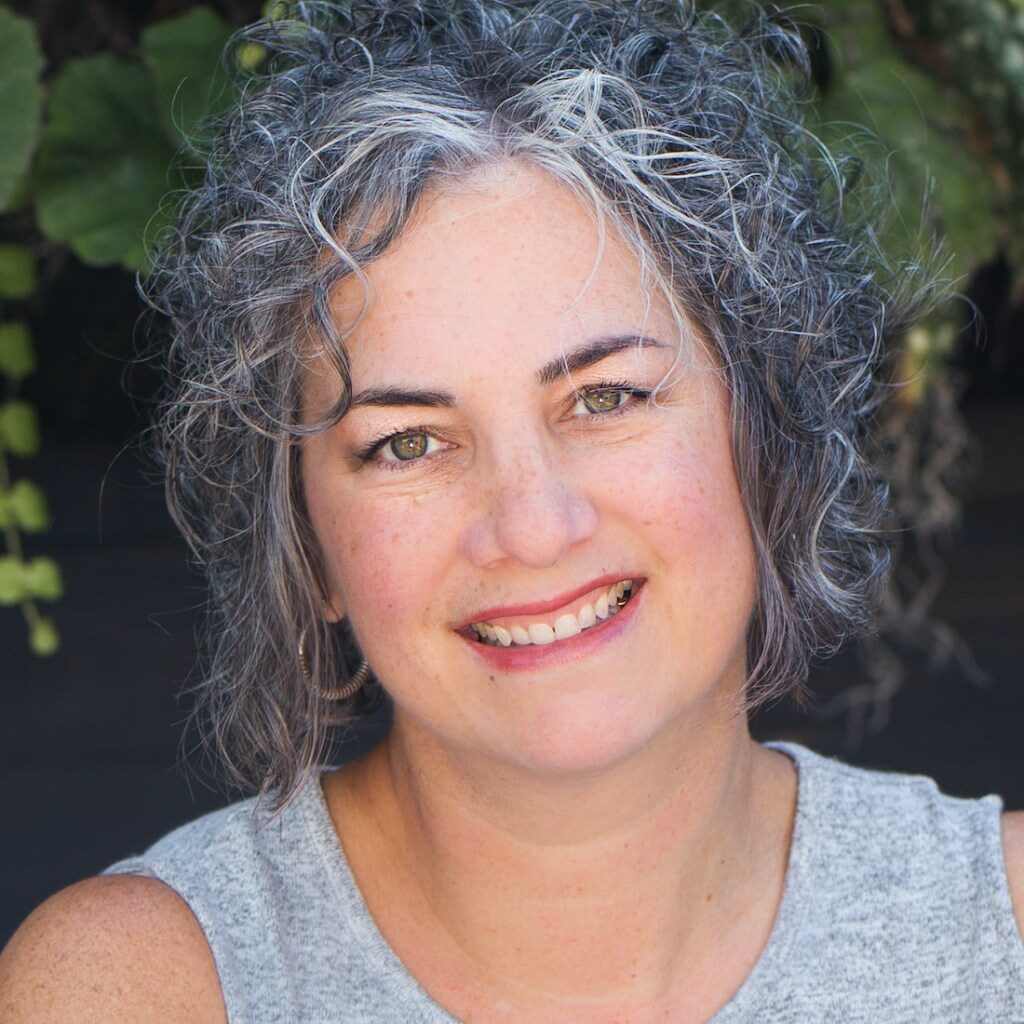 Lisa Jamieson is a caregiver consultant, pastoral counsellor and author of popular books and Bible studies including Finding Glory in the Thorns and Jesus, Let's Talk. Lisa and her husband, Larry, live in Minnesota with the youngest of their three grown daughters, Carly, who has Angelman Syndrome. Together, the Jamiesons founded Walk Right In Ministries in 2008, a non-profit organization building faith and community with special needs families.